The words "meta" and "universe" were combined to create the phrase "metaverse," which first appeared in the science fiction book Snow Crash in 1992. The growing demand for immersion makes the development of the metaverse frequently associated with improvements in virtual reality technology. Web3, a theory for a decentralized internet has recently sparked interest in metaverse development.
For public relations objectives, buzzwords like Web3 and the Metaverse have been utilized to inflate the development progress of numerous related technologies and projects. Concerns about information privacy, user addiction, and user safety exist in the metaverse as a result of issues with the video game and social media industries as a whole.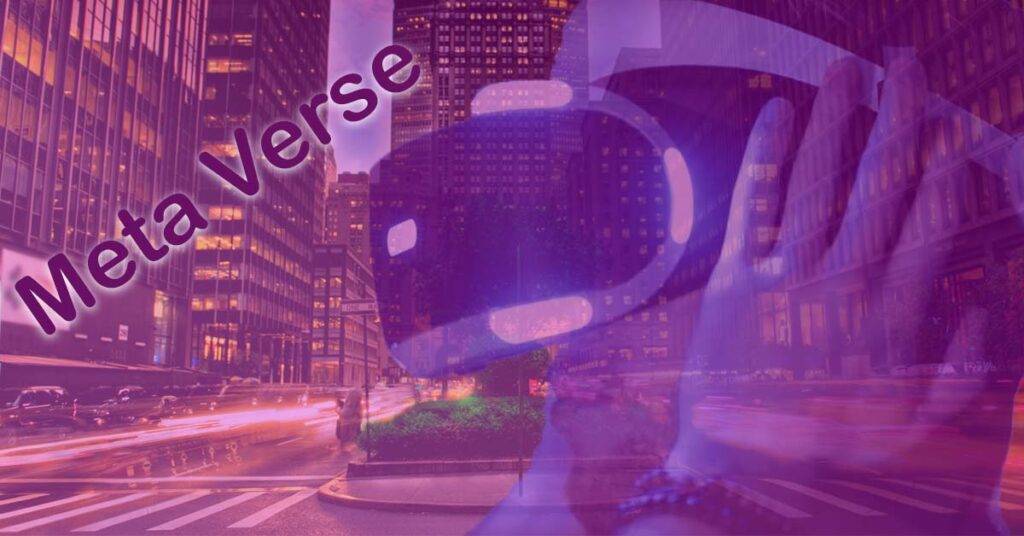 A metaverse is a simulated, virtual world that exists in cyberspace. It is a shared online environment that can be accessed by anyone with an internet connection. The metaverse is constantly evolving and expanding, as new users create and add to it. It is a place where people can meet and interact with each other, regardless of location or time. A metaverse is a place where anything is possible.
Metaverse is a strategic technology trend, thanks to these Four developments:
Web3
Spatial Computing
A Digital Twin of a Person
A Digital Twin of a Customer
Web3
To create decentralized web apps that provide users authority over their own identity and data, a new stack of technologies called Web3 is used. In a community or ecosystem where value is shared between individuals, groups of people, or both, Web3 and the metaverse work best together.
Spatial Computing
With the help of a three-tiered technological stack known as spatial computing, users can interact with the points where the physical and digital worlds converge.
A Digital Twin of a Person
The term "digital twin of a person" (DToP) refers to a virtual representation of a human that can be present in several locations simultaneously in both digital and real-world settings.
A Digital Twin of a Customer
A dynamic virtual representation of a client called a "digital twin of a customer" (DToC), which is a subset of DToP, learns to mimic and anticipate behavior. Customers might be real people, fictional characters, social groups, or even machines.
Metaverse Statistics
The metaverse market is worth more than $38.5 billion.
Most individuals are willing to spend up to $1,000 on cutting-edge VR equipment.
The cost of real estate bought in the metaverse so far exceeds $500 million.
Crypto-currencies are bought by 53% of metaverse investment firms.
There are more than 400 million active metaverse users per month.
The largest virtual environment in the metaverse is Roblox.
13 years old or younger make up 51% of metaverse users.
In America, 74% of adults have joined or are thinking about joining the metaverse.
25% of individuals will spend at least an hour every day in the metaverse by 2026.
10.7 million Fortnite fans attended Marshmello's live performance.
Polar Metaverse
Metaverse's As a new virtual popstar with a large following. Polar has gained fame online. TheSoul Publishing's video game Avakin Life has Polar as a pop star. TheSoul Publishing is the same firm that is the publisher of 5-Minute Crafts.
Metaverse Selfie
One of the richest individuals in the world is not frequently one of the targets of bullying, you would say. But at least one can say it with a smile on their face regarding Meta and Facebook CEO Mark Zuckerberg, who recently came under fire for his metaverse selfie.