In 2022, Android 13 became stable for the first time, and since then, it has been rolling out too many of the best Android phones, with the Pixel lineup leading the way. You might be wondering what benefits that operating system offers for both your current smartphone and Google's newest flagships now that the Pixel 7 and Pixel 7 Pro have been unveiled with it. Here is everything you need to know about the most recent Android release if you want a deeper dive than what our review of Android 13 provides.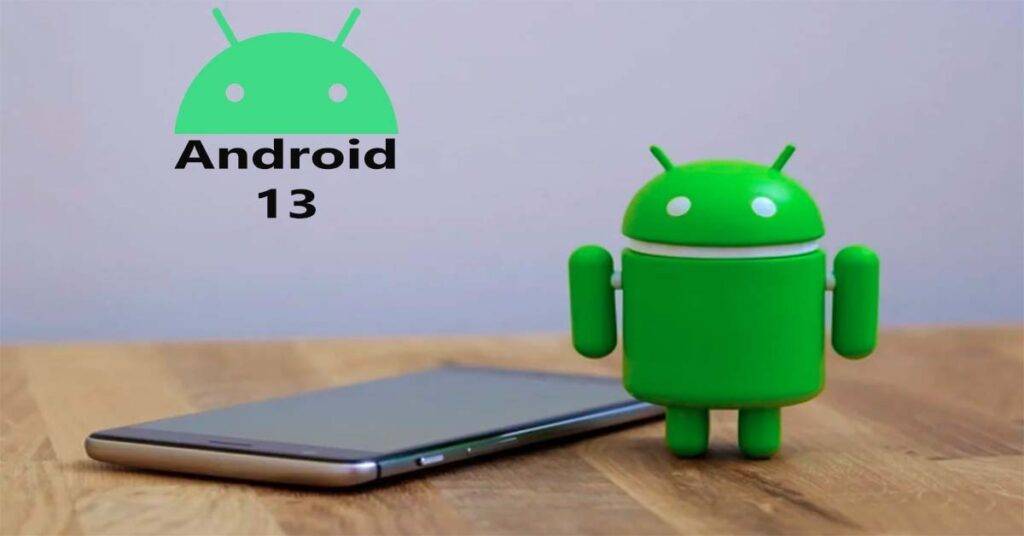 Early in February, Google's first developer preview of Android 13 arrived, giving us a sneak peek at its upcoming big release. Since then, the business has released either a beta or developer preview once a month, with the final release being in August. Models older than the Pixel 4 and 4a are cut off from receiving Android 13 with this upgrade, and even those are not assured to get any updates after the October 2022 security patch.
Since the initial developer preview of Android 13 was released in February, it was anticipated that it would be released earlier than other recent Android updates. In the end, events played out in this way. When Android 13 finally launched on August 15, it was one of the earliest Android releases in recent memory. For a while, it looked like Google might push Android 13 back to September.
Exploring new features and APIs and testing Android 13's behavioral changes can be done by setting up the Android emulator to run Android 13. You may imitate different screen sizes and device features by quickly and easily setting up the emulator.
Consider setting up a range of virtual devices from these device categories depending on the testing you need to do:
Phone
Tablet or large-screen device
TV
Android 13 Features
Android 13 includes several new features:
Privacy
The addition of a new media picker enhances privacy by enabling users to control which images and videos that particular app has access to. This picker has not yet been used by the majority of apps. Furthermore, Android 13 adds a new permission called NEARBY WIFI DEVICES. Previously, a single setting called "Location" had both Wi-Fi and GPS permissions. With this modification, apps are now able to look for nearby networks and devices without first requesting access to more extensive navigational systems.
User Experience
Now, to send notifications, apps must first obtain the user's permission. Dialog windows have undergone minor adjustments to better match the design language, such as the addition of the Internet toggle. The background of the media player has been changed to the album cover, and it now includes more user controls. It is now possible to choose which apps the guest user can access, which is an improvement to the multiple-user features. Users keep their app data private by sandboxing it, so no information is shared.
New Features
A tap on the number of active apps displays a detailed panel where the user can stop each one. It is now displayed at the bottom of the notifications panel. Support for Bluetooth LE Audio and the LC3 audio codec allows for simultaneous audio receiving and sharing between many Bluetooth devices; if those connected devices also support it, it can also enhance the connected devices' audio quality and battery life. With this update, third-party apps can now use Material Your icons that are styled. To open a notification in split screen view, long-press and drag it over the screen. Both phones and tablets support this capability.
Tweaks
As a result, it is possible to utilize other apps and the phone launcher while maintaining the ability for split-screen apps to remain paired in the Overview menu. The Split Screen mode is now persistent through app changes. The glow of the fingerprint scanner on the Pixel 6 series is one example of how animations have been improved. The 2-line stacked clock is a little bit smaller, and the overflow alerts on the lock screen are similarly housed in a dynamically scaled pill rather than a bar. In the Pixel Launcher, the app label typeface has been altered, and minor haptics has been incorporated across the user interface. The Quick Options panel and settings have been updated to reflect the "Tiramisu" version of Android. "13" has taken the place of "Tiramisu" as of Developer Preview 2. The new, more fluid animations and transitions may be found in the unified search bar.
Alterations in Android 13
The latest OS version contains a few minor adjustments that are worth noting.
Lighter
The simple touch shortcut that was first added to Pixels in Android 12 now includes the capability for turning it on and off the flashlight.
Haptics
Almost all haptic feedback was turned off in DP2's silent mode. A contentious modification that was reversed in Beta 1. There are also a few new vibration options, although, for the time being, they don't appear to be very useful.
Changes for Big Screens
Android 13 Beta 1 now includes a new app drawer shortcut in addition to the recognizable row of intelligent app choices for the drawer on big-screen devices.
Smart Home Controls
This feature restores the ability to use your smart home appliances without first unlocking your screen.
Display and Font Settings
The screen saver picker now has a whole new look, and Google has consolidated the display and font size options into a single menu.
Screen Recording
When capturing a screen, Android's touch indications are once again present after disappearing in 12L.
Split-Screen
The 12L app's split-screen feature enables you to open two apps simultaneously in different windows.
Hidden Features
Many hidden changes, such as an automatic dark mode and a new location for the search box in the app drawer, assist to fill out a significant version.
exFAT Assistance
If you've been clamoring for exFAT compatibility on Android for years, this most recent update will finally make it happen.
Navigation Bar
Bar of navigation While Google isn't altering its gesture system, the bar down the bottom of the display has gained some thickness. It resembles iOS quite a bit.
Permissions for Media Files
Google is making some adjustments to the way it manages media file permissions, as well as a warning that will stop users from giving older apps access to more data than they would otherwise.